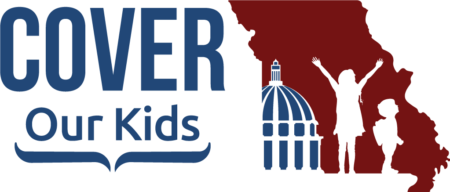 ---
When kids have consistent access to health coverage, they can get the care they need to be healthy and succeed in school and beyond. In Missouri, ensuring access to coverage is particularly important for the nearly 30,000 kids in low-income families who rely on the Children's Health Insurance Program (CHIP) for health insurance. Research shows that kids with Medicaid or CHIP have better health, increased levels of educational attainment, lower teen mortality rates, and earn more as adults than their peers without coverage.
---
High premiums are a significant barrier to keeping Missouri kids covered.
Unlike most states, Missouri requires low-income families to pay premiums for children's health coverage in CHIP. Missouri's CHIP premium rates are much higher than almost any other state – which contributes to unnecessary gaps in coverage and threatens the well-being of Missouri's kids.
27 states do not require any premiums for children's health coverage in Medicaid or CHIP.

Of the states that do require a premium, Missouri's are far higher than the norm.

The average premium for a family of three earning 201% of the federal poverty level (FPL) is $22 per month. In Missouri, it's $82.

Even states with income eligibility levels equal to Missouri's (300% of the federal poverty level) have lower premiums than Missouri's.
Missouri also requires premiums at much lower income levels than most other states. In Missouri, premiums for children's health coverage begin at 150% of the federal poverty level. Only eight other states require premiums at this income level.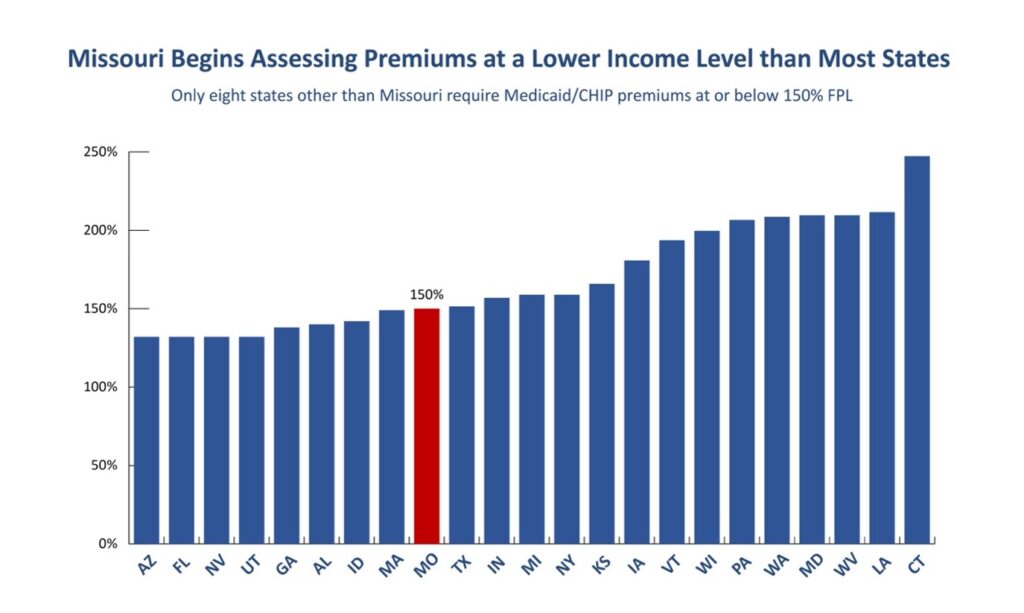 It would cost Missouri very little to eliminate coverage premiums for all kids. Like Medicaid, CHIP is a federal and state partnership, and in Missouri the federal government pays 75% of the cost of the coverage. However, premiums do not count as part of the "state match" to leverage federal funds, which means that while Missouri collected $12.8 million in premiums from families in Fiscal Year 2022, none of that amount drew down a federal match. If Missouri were to eliminate premiums for children in CHIP, more than 75% of the cost would be paid for through federal funds — which means it would only cost Missouri about $3 million annually to realize the enormous benefits of getting and keeping more kids covered.